I have been busy with fun and work. The first six weeks of school have been a whirlwind. I am telling you this as my excuse for why I have done such a lousy job with my blog. I have missed weeks of Friday Fotos and entries for give aways. It is not that I have not had a lot to say; I just have not made the time to say it. My husband says an excuse only satisfies the person that makes it. So I will catch you and me both up.
I want to enter all these give-aways. There are some really good ones out there. Diana has a really cute one going on right now. This is my mention for that one. I filled in another post for someone's give away answering random questions. I hope I get entered for that give away. Keelie is doing a creative Christmas giveaway. This may force me to think about Christmas.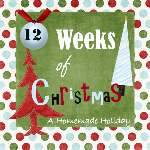 Here is her link. My blog for this is coming next. I had to stop writing this to do Grandma time. I also have not had a chance to tell you some of the things I have been doing lately. Here are just a few:
1. canned 40 jars of jelly
2. canned 12 jars of pepper, carrot and onion relish
3. found our lost bull and fixed fences
8. Cooked for friends and family
9. Read a computer manual
10. Trying to keep up with a woman's Bible study
11. Trying to be a good wife and going places with my husband. He still likes me to check cows and pick garden with him. We did pick a bushel of peppers last weekend.
12. Editing papers for an online course for one of Rick's daughter.
So, please forgive me for not keeping up with my blogging.